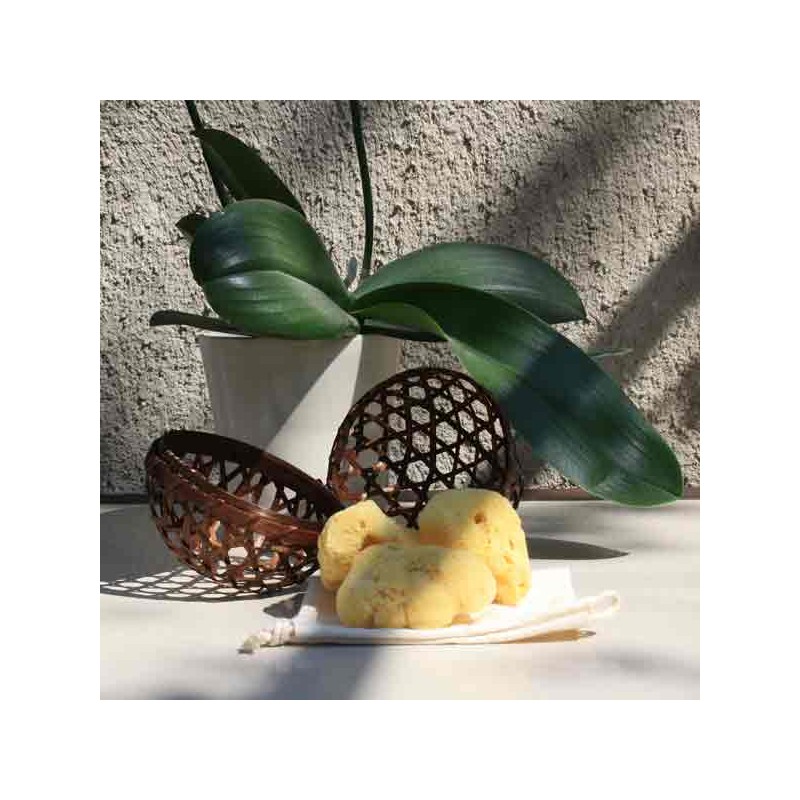  
3 Mediterranean Sea Sponges - Silk
Diameter about 8 - 9 cm 
The vegetal fiber of the Silk sponge is extremly soft and durable.
This high quality Mediterranean sea sponge "Silk" is ideal for babies care, sensitive skins and face care. It is extremely soft, smooth and absorbent. Each sponge is unique, 100 % natural.  It is fished into Mediterranean sea in the greatest respect of the seabed.
100 % natural and biodegradable
securised payment

livraison offerte en France métropolitaine dès 60 €
The size of the sponges is only indicative and approximate because each one is natual and unique.
These 3 sponges are presented in a bamboo ball with an openwork design that you can place in your bathroom.
They are also packed in a protective cotton bag.
DIRECTIONS

After each use, rinse thoroughly with clear water and let it dry naturally. 

Do not immerse the sponges in boiling water to avoid destroying their fibers.
You can wash the sponges in the washing machine (gentle cycle - Wool) in the cotton bag to protect them.