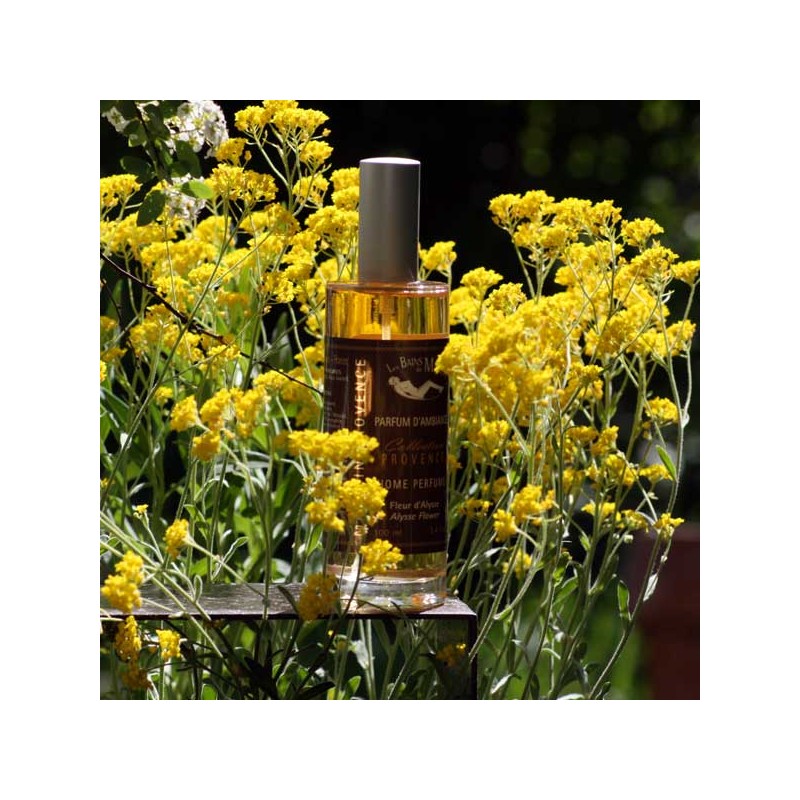  
Alysse Flower Room Fragrance Spray
COLLECTION PROVENCE - 100 ML
Home perfume in spray.
Luxuriant and magnificent little flowers cover the rockeries and take benefit of the mediterranean sun. They savour the heat of the summer to diffuse the delicate honey fragrance and attract butterflies that appreciate this sweet scent lightly spicy with caramel notes.
ROOM SPRAY MADE IN FRANCE
securised payment

livraison offerte en France métropolitaine dès 60 €
This home perfume will diffuse in your rooms aromatic notes. Perhaps they can help you to remember a travel, a feeling, an emotion...
DIRECTIONS
Spray one or more pressions depending on desired intensity.
Do not spray on linen.
We advice you to respect directions indicated on the product label.
COMPOSITION
Alcohol of vegetal origin (Denat), Water, fragrance.
Data sheet
collection

Alysse Flower