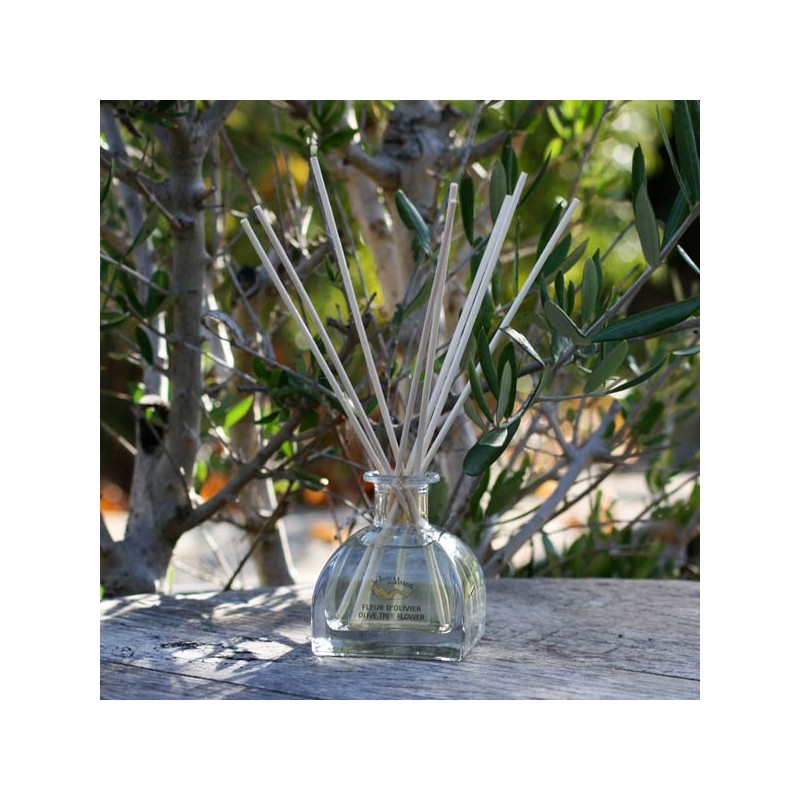  
Home Perfume - Olive Flower
PROVENCE COLLECTION - 3.4 fl.oz.
This package includes a home perfume glass jar and 8 natural rattan sticks.
The olive tree is noble and robust. Mediterranean symbol of eternity, it brings all the memory of this land. Under the sun and the heat it releases its sophisticated perfume, subtle blend of the woody aroma of its leaves and the sweet acidulated scents of its small flowers.
HOME PERFUME MADE IN PROVENCE
securised payment

livraison offerte en France métropolitaine dès 60 €
Élégant and decorative, this home perfume will diffuse in your rooms aromatic notes. Perhaps they can help you to remember a travel, a feeling, an emotion...
DIRECTIONS
Put the rattan sticks into the glass jar so that they are inpregnated with perfume and diffuse by capillary rise during several weeks. Perfume intensity depends on the amount of rattan sticks you put into the glass jar and on turning the sticks down from time to time.
COMPOSITION
Alcool d'origine végétale (Denat), Eau, Parfum.
Data sheet
Height

3.4 fl.oz

collection

Olive