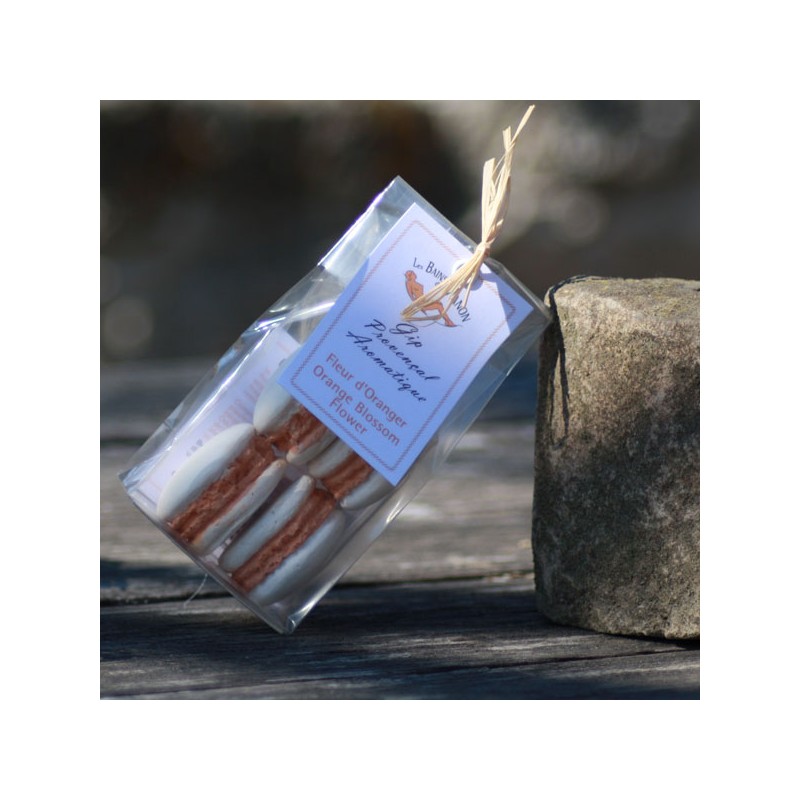  
Scented Plasters Shaped like Macaroons - Orange Blossom scent
Gip Provençal Aromatic hand poured
Set of 4 scented plasters shaped like Macaroons - Orange Blossom Scent

Comming from ancient tradition, plasters («gip» in Provençal) are elegant, decorative elements. Odorant, they slowly realese their delicate aromatic notes. They are ideal to perfume your clothes, your cupboards and your drawers. You can also put these small scented macaroons in your toilet bag or in small spaces to perfume them pleasantly.
HAND MADE IN OUR WORK SHOP IN MANE EN PROVENCE
securised payment

livraison offerte en France métropolitaine dès 60 €
DIRECTIONS
After a while you can use Orange Blossom Home Perfume to revive the scent with floral, sweet and heady notes.
Be carefull not to put them directly on an unprotected or varnished surface or on  clothes. 
As a safety measure, we recommend keeping these scented plaster Macaroons out of reach of children.
Data sheet
collection

Orange Blossom