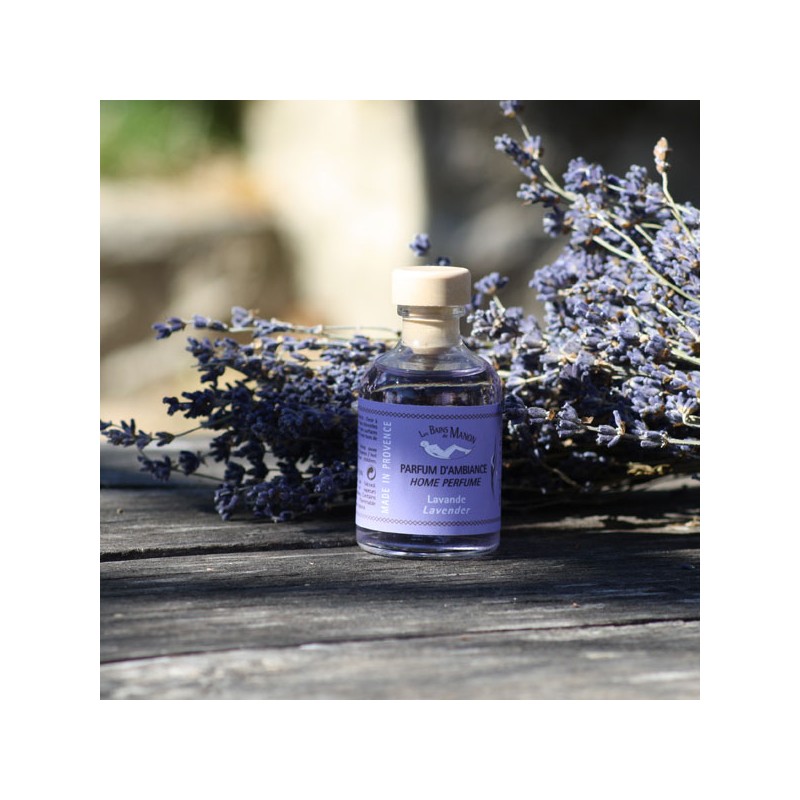  
Home Perfume - Lavender
PROVENCE COLLECTION - 1.7 fl.oz.
Home perfume in its bottle with a clean design - Refill for decorative scented plasters

Breathe the Provence! It is the beginning of summer and the lavender fields in bloom release their warm and sweet scents around you. Their small mauve flowers give color to the hilly landscape and diffuse a calming fragrance that invites you to relaxation and well-being.
HOME PERFUME MADE IN PROVENCE
securised payment

livraison offerte en France métropolitaine dès 60 €
Use this 50 ml home perfume bottle as a bouquet in adding rattan sticks of 15 cm inside the bottle in small rooms (toilets, bathroom...).
Rattan sticks are sold separately.
This home perfume can be use to refill decorative scented plasters to revive their aromatic notes they diffise in your cupboards or dressers.
DIRECTIONS
As a Bouquet : Place rattan sticks of 15 cm in the bottle so that they are impregnated with perfume and diffuse by capillary rise during several weeks.
Perfume intensity depends on the amount of rattan sticks you put into the glass jar and on turning the sticks down from time to time.
To revive scents of decorative scented plasters: pour a little quantity of perfume on the plaster pieces placed on a glass or ceramic cup. Do not pour directly on the plasters without cup in order not to damage the table or the linen.
We advice you to respect directions indicated on the product label.
COMPOSITION
Alcohol of vegetal origin (Denat), Water, fragrance.
Data sheet
Height

1.7 fl.oz

collection

Lavender