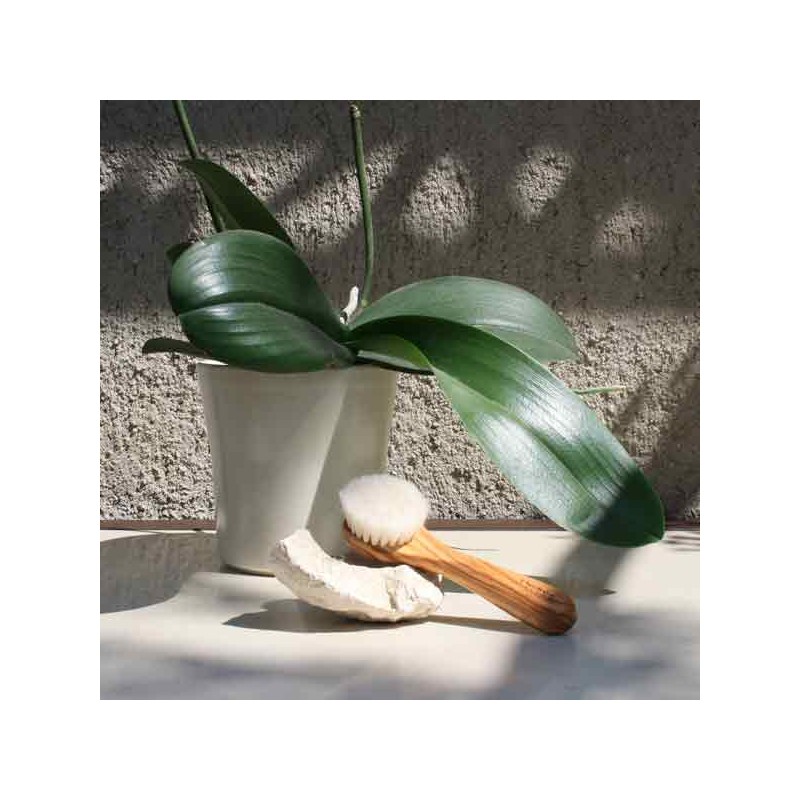  
Olive wood Facial Brush
By Hydrea London
With olive wood and pony hair bristles - 6.10 inches.
This facial brush sculpted in olive wood with pony hair bristle gives a soft massage to your skin and increases the efficiency of the cleaning. The skin massage improves the blood circulation and strengthen the vitality of the skin. You get a smooth skin and a radiant complexion.
securised payment

livraison offerte en France métropolitaine dès 60 €
COMPOSITION
Olive wood and pony hair bristles.
DIRECTIONS
Massage softly your face with a foaming care.
The massage unclogs pores and removes dead cells. It also stimulates the irrigation of the skin, allowing it to breathe and to eliminate toxins. Your face will absorb better the products you will apply later on.
Use daily, or once or twice a week depending on your skin type.