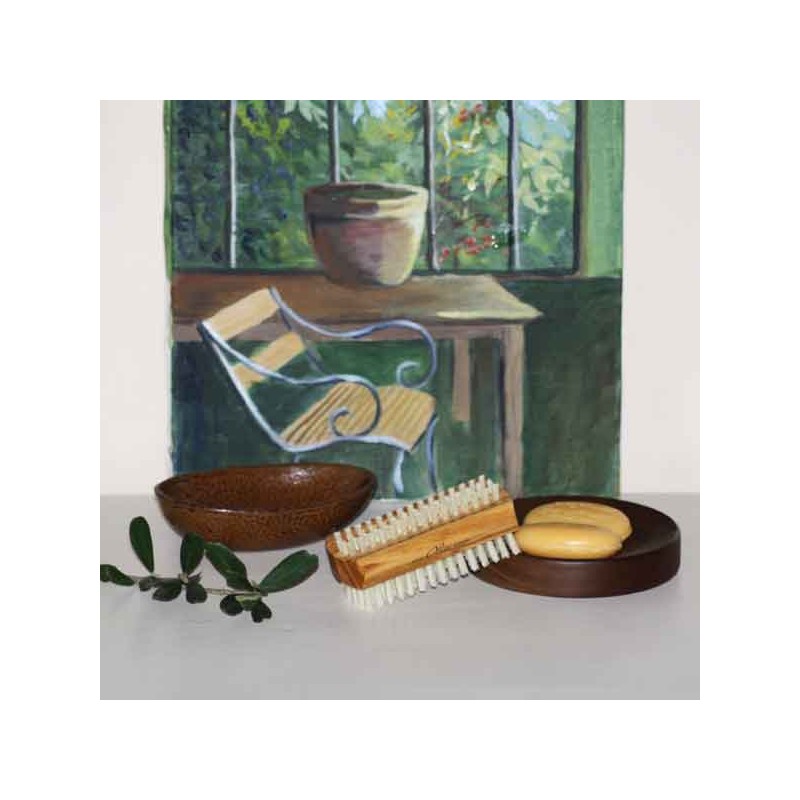  
Olive wood Nail Brush
By Hydrea London
Real olive wood and boar bristle - 3.9 inches
This nail brush in olive wood and boar bristle allows to clean all the nails impurities.
securised payment

livraison offerte en France métropolitaine dès 60 €
COMPOSITION
Olive wood and boar bristle.
DIRECTIONS
Its rectangular shape allows a good grip for brushing. One side with 6 bristle rows and an other side with 4 rows shorter and slightly curved.
Gently brush with lateral friction.